Here's a project I'm pretty excited about !
I originally planned to paint the "Pinup Upside Down Survivor" for a Kingdom Death contest about Pinups. I have old pieces of woods that I keep since about forever because they have interesting shapes, "in case thet might be of use someday". Against all odds, one of them ended up being of use !
In the world of Kingdom Death, there's a place called the "Inverted Mountain" that is exactly what its name suggests. Thus leading to climbing it being upside down, and risking falling to your death doing so.
One of the piece of woods I kept had a shape that could work in that context.
I missed the contest deadline and thus kept adding stuff to the diorama.
It ended up being a scene about a Survivor falling into the dark, under her friend's eyes, with the Pariah on top of the mountain, grining (the Pariah is sort of "the boss" of the Inverted Mountain).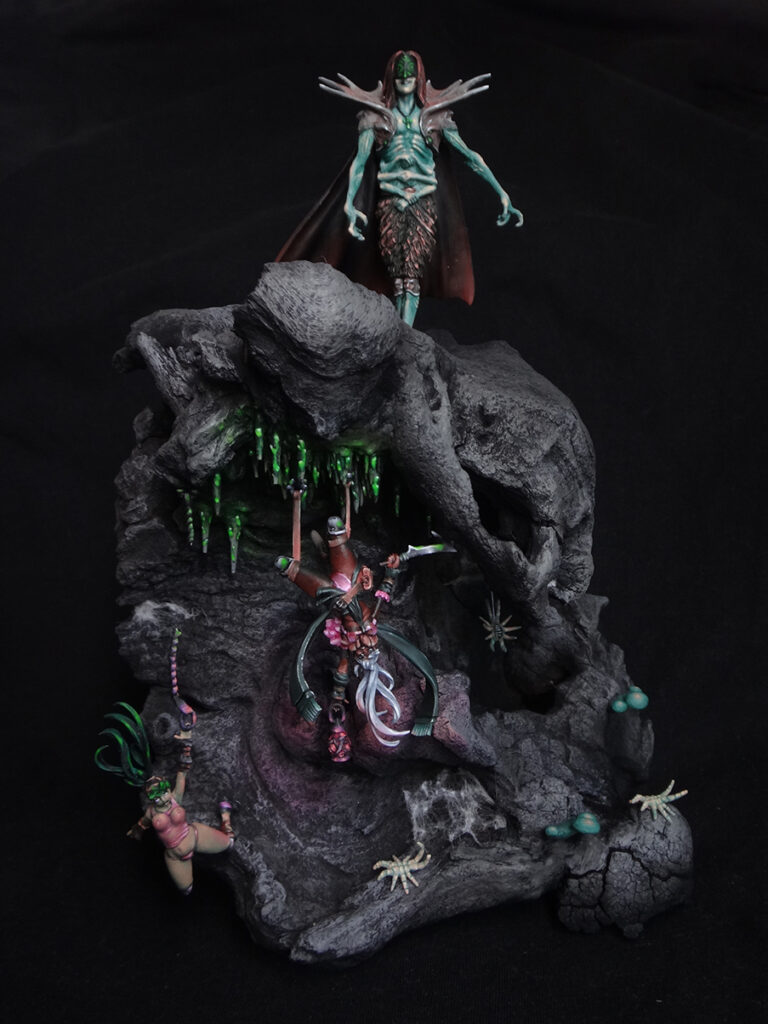 PARIAH
I wanted the Pariah to be able to be displayed on a base of its own. After all he's a resin collectible, and gluing it to the diorama would just make the thing impossible to transport later. So he's pinned and movable.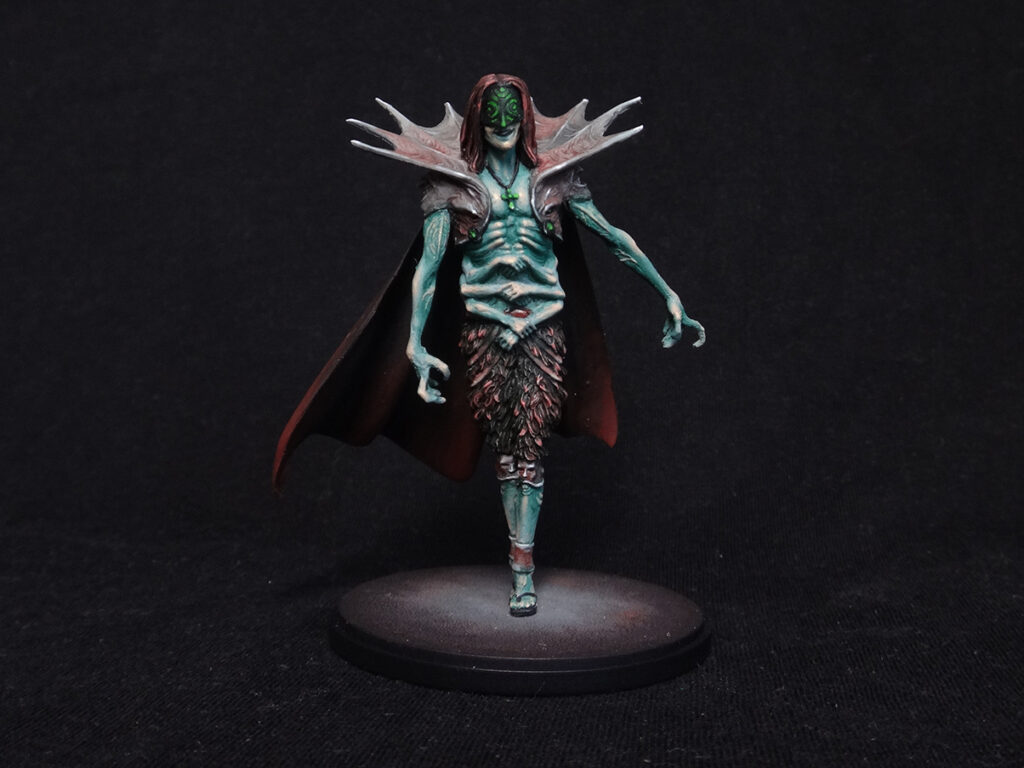 Having done that, I thought it could be interesting to do the same about the 2 Survivors. The "Pinup Dungeon Armor" (the one hanging upside down) was pretty easy to do : she's magnetized. The "Pinup Upside Down Survivor" (the falling one) was very challeging cause she is only hanging from 2 pins under her right foot. I initially had planned to glue her to the mountain but the idea of having them all movable grew on me and I'm glad I pursued it.
PINUP DUNGEON ARMOR
It was fun, for both pinups, to try to build their solo bases so the lights would make some sense.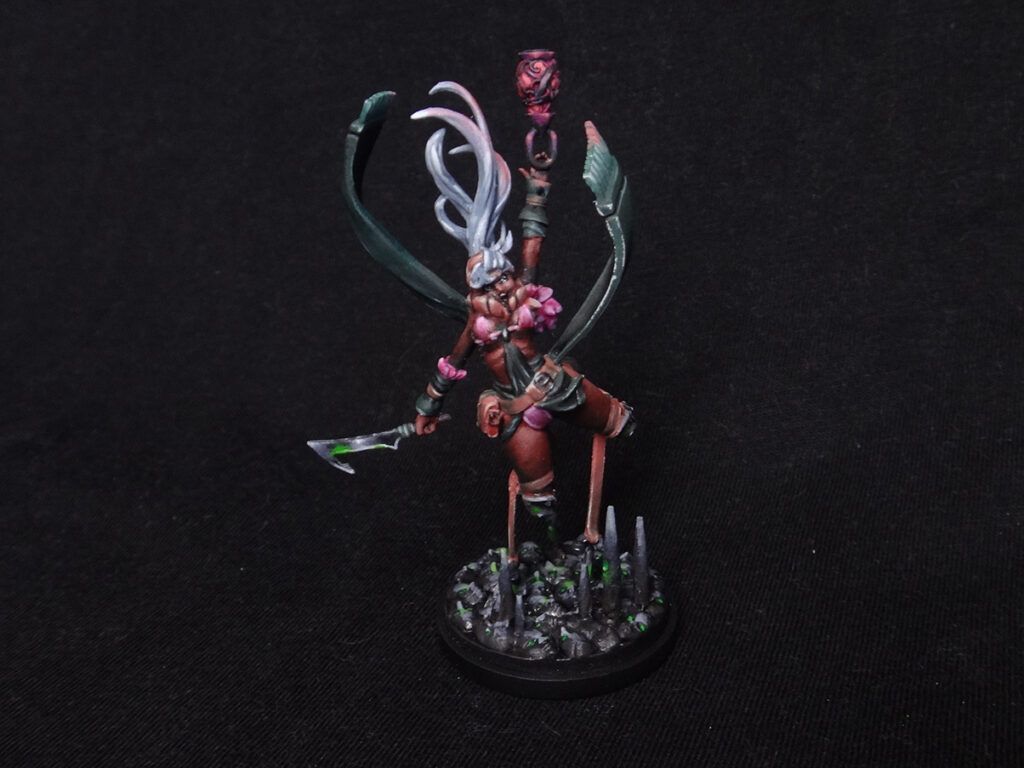 PINUP UPSIDE DOWN SURVIVOR
I'm pretty happy with the shadows, light and see-through closing about her !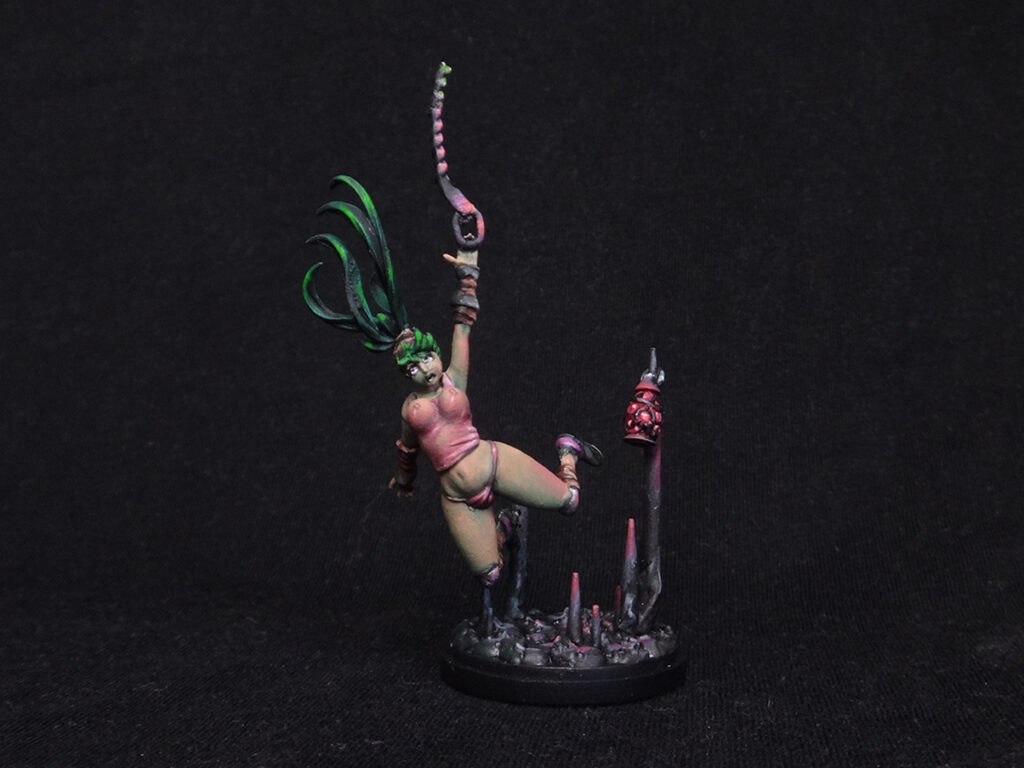 Since the "Upside Down" and "Dungeon Armor" Pinups are variations of the same sculpt, I tried to paint them very differently to reduce the "look alike" effect of 2 nearly identical sculpts. I also changed the building a bit by gluing some hair differently, and altered the pose of the falling one so she would look more like falling rather than being suspended.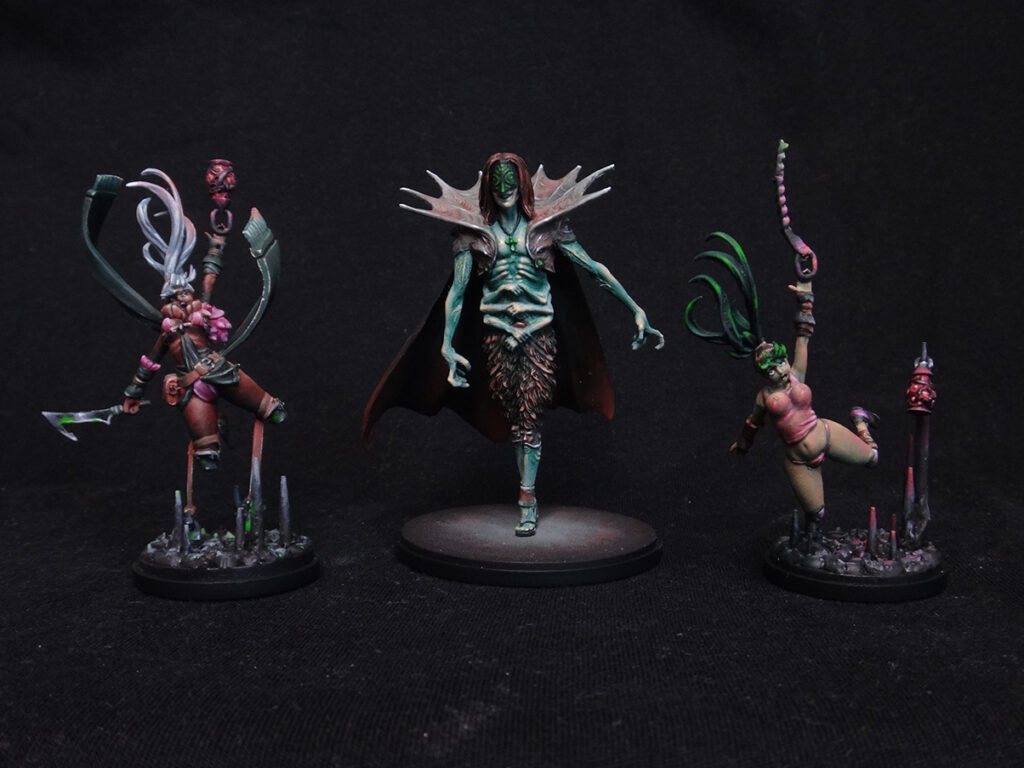 After all this, a few mushrooms and spidery creatures were added to add some colour homogeneity to the scene.