Hey ! That's not a Kingdom Death post !
Instead, an update to our previously painted Tcho-Tcho faction for Cthulhu Wars.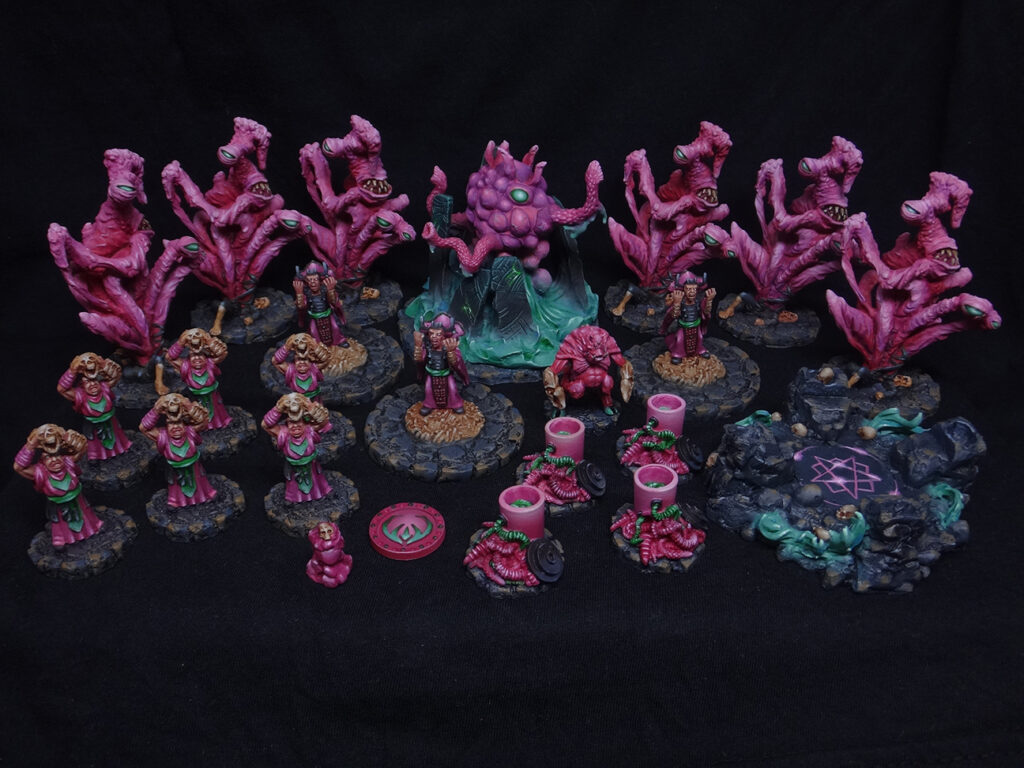 Later down the road of the faction release, more miniatures for each faction came by : the Dark Demon for each faction.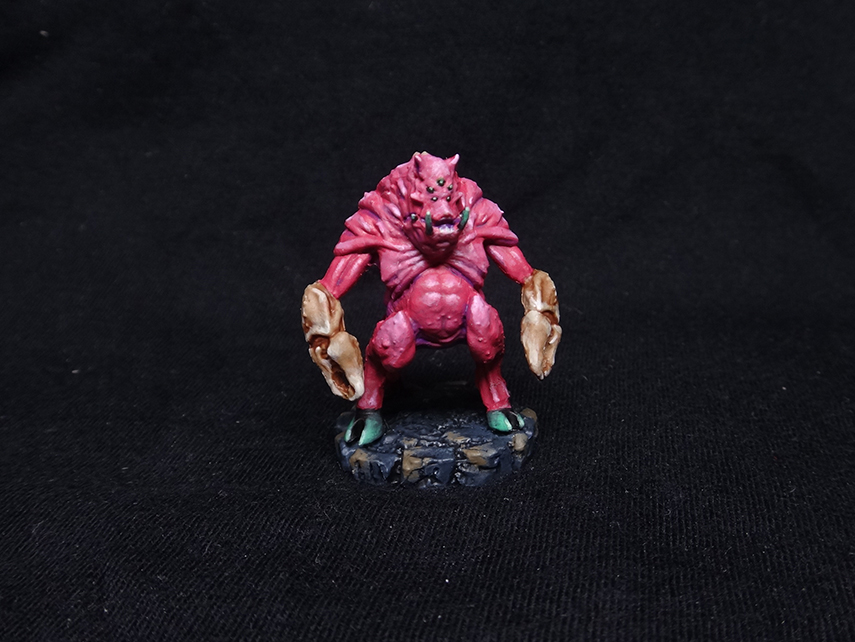 We also had the plan to customize and paint a portal for each faction. Painting the Dark Demon was a good opportunity to start that portal project.
Fortunately I took reference pictures of all the colours I used when painting the original faction, so I could easily find my way back to the colour scheme years later.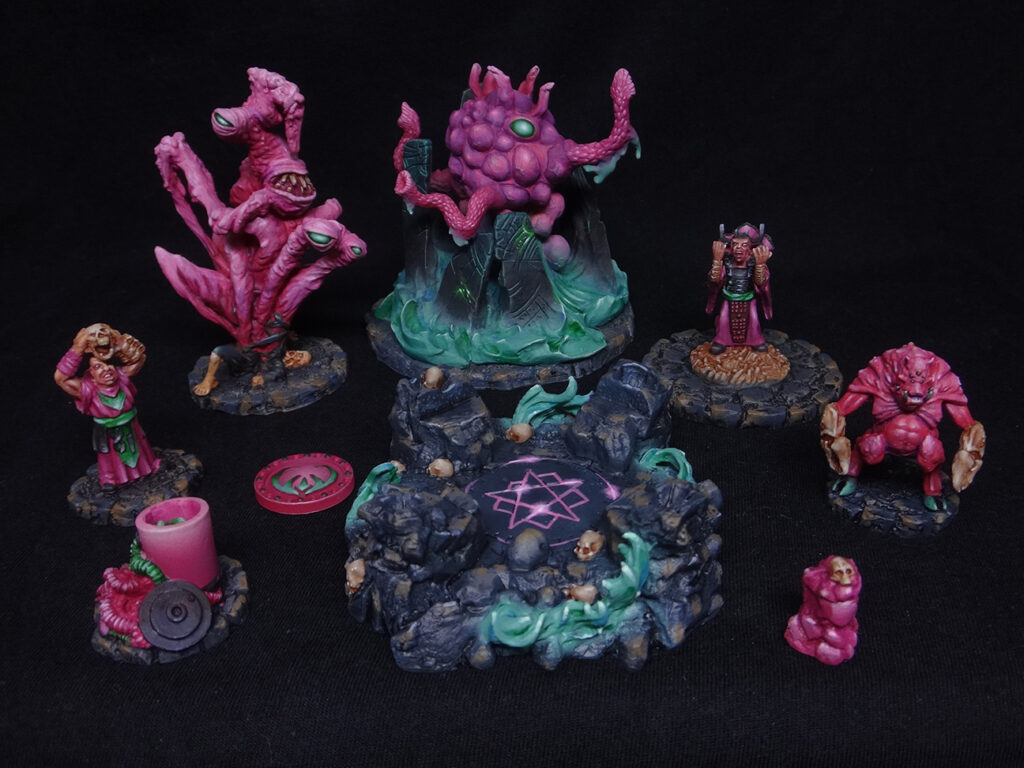 It was also a good opportunity to "correct" their bases, because they were my first painted faction for the game and I found a "better" way of painting the bases with the next one. Always bugged me that they were somewhat different !!
I'm pretty happy with the custom portal, with its addition of an etheral smoke to remind the sculpt and paint of Ubbo Sathla.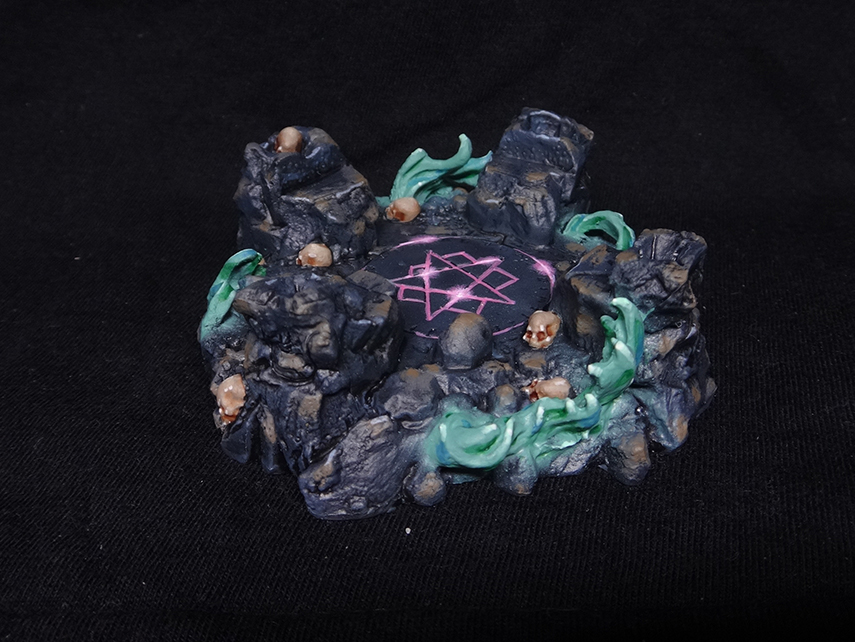 And the rest of the faction (without the corrected bases here)…